Will in-store makeup testers fade away?
Get great content like this right in your inbox.
Subscribe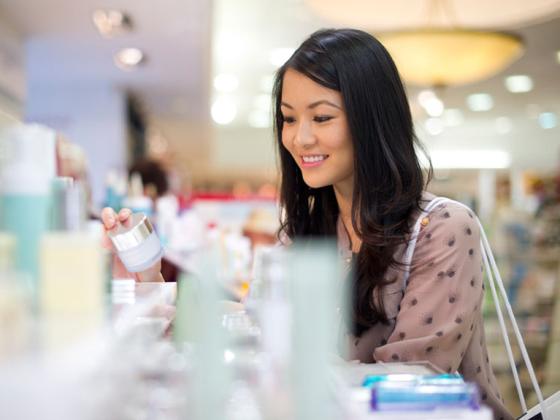 Most consumers prefer testing beauty products digitally rather than in-store, according to a new survey.
New research from Perfect365 shows that consumers are increasingly concerned about the cleanliness and hygiene of in-store makeup testers: About 63% of makeup consumers said they would not use a tester lipstick in a store out of fear of germs and contamination. Participants of the study also shared that the preferred option to test a makeup, specifically lipstick, would be to use a digital platform.
Perfect365 conducted the study, which included hundreds of Millennials and GenZs, in light of recent news about the cleanliness of store makeup samples after the story of a Los Angeles woman contracting herpes allegedly from a lipstick tester at Sephora.
"Sanitary concerns around in-store makeup testers are coming to the forefront, and like many other industries, technology is primary to solving this dilemma. Advancements in face detection technology and color accuracy have made virtual try-on a viable option both in-store and online," said Cara Harbor, Director of Marketing for Perfect365, Inc. "As with many of our clients, beauty brands are realizing the multiple benefits of virtual makeup and connecting with Millennials and GenerationZs on the digital platform they live on."
To see the rest of the research on in-store beauty testers, click here.